Incentives:
This colt was recently purchased from the Inglis Classic Sale. Sired by Headwater, his oldest progeny are now 2YO's and the limited number of runners that have hit the track are showing promise. Of the 12 runners to race, he has had three individual winners including a Melbourne Metro winner, and three place getters. These progeny have won over 1000m to 1100m.
Headwater was bred for pure speed being by a Group 1 Newmarket winner in Exceed & Excel, out of a Group 1 Oakleigh Plate winner River Dove.
Headwater himself was an early 2yo – He had early 2yo speed, winning on debut in December of his juvenile year before going on to win the Group 2 Silver Slipper as a 2yo. As a 3yo he trained on, he was then one of only a few to go on as a 3yo and defeat older horses at Stakes level including subsequent Group 1 winner The Quarterback when victorious in the Kensington Stakes, a sprint down the Flemington straight.
Out of the dam Brilliant Snitzel, as the name indicates, she is a daughter of super sire Snitzel. When Mick looks at this colt he sees a lot of Snitzel in him. She was a 2yo winner, only a young dam she has one foal to race and he is a winner.
The colt was purchased for $110,000. Ownership opportunities in the colt includes purchase price, breaking in expenses, transport from the sales, vetting (including scope, x-ray inspections and clinical exam), twelve month mortality insurance, emergency surgery cover, agistment, Inglis Race Series, photographs/video of the horse and GST.
For more information please call Shona Drechsler on 0408 427 414 or Mick Price on 0418 179 345.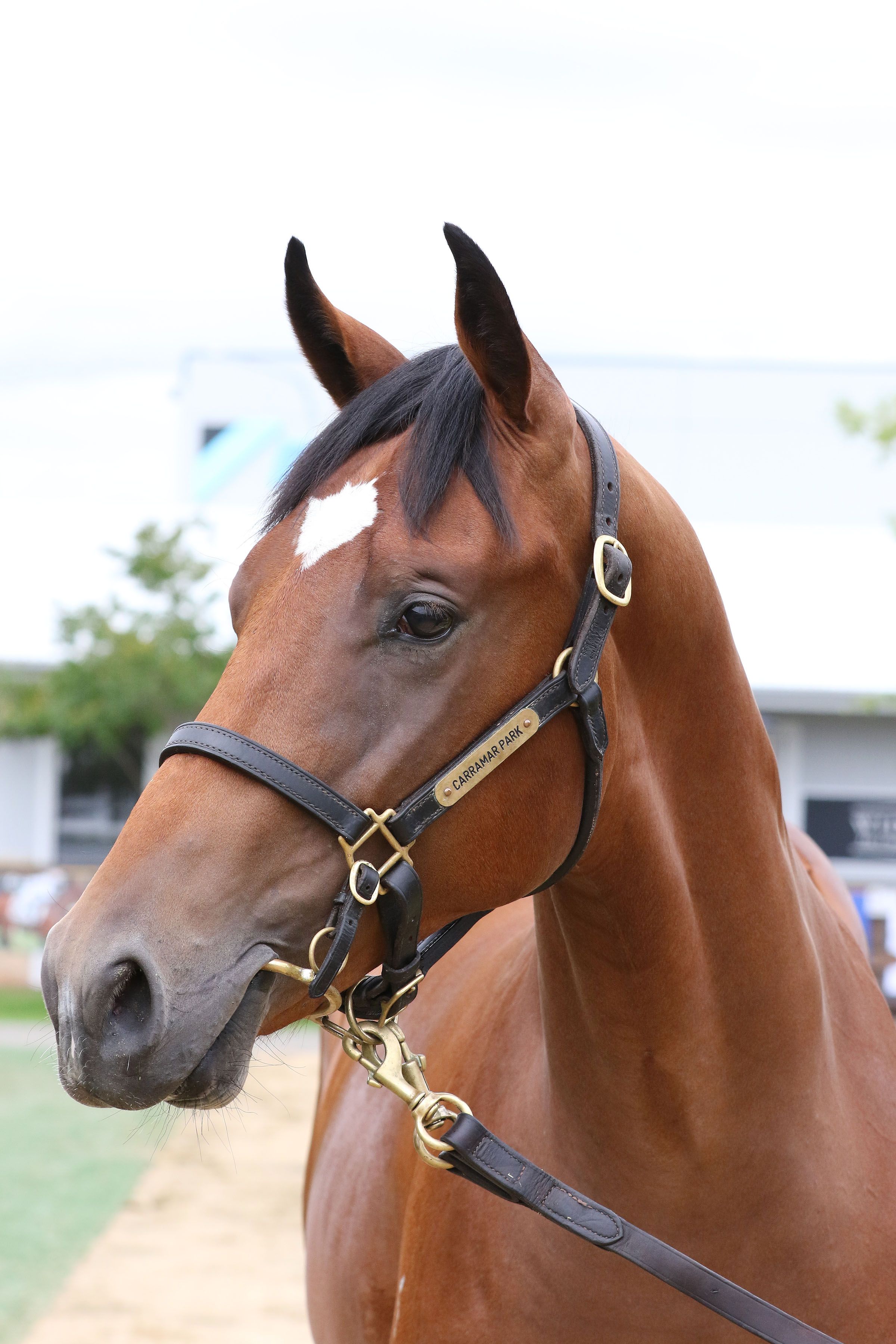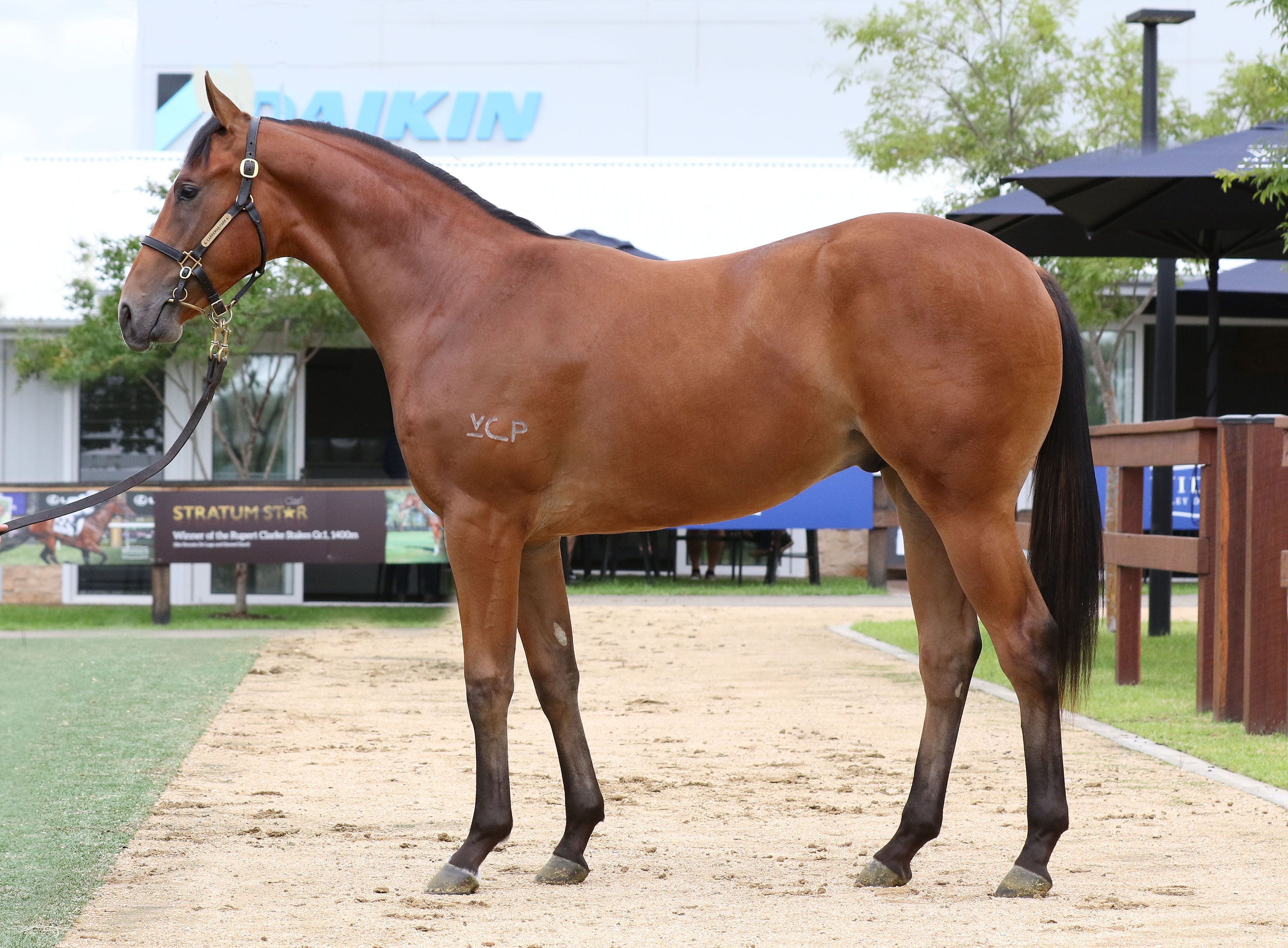 BAY COLT (AUS)

Foaled 6th September 2018

---

| | | | |
| --- | --- | --- | --- |
| Sire | Exceed and Excel | Danehill | Danzig |
| HEADWATER (AUS) | | Patrona | Lomond |
| 2012 | River Dove | Hurricane Sky | Star Watch |
| | | Ride the Rapids | River Rough |
| Dam | Snitzel | Redoute's Choice | Danehill |
| BRILLIANT SNITZEL (AUS) | | Snippets' Lass | Snippets |
| 2009 | Heart of Diamonds | New Regent | Vice Regent |
| | | Money Gold | Francis Bacon |

---

HEADWATER (AUS) (Bay 2012-Stud 2016). 3 wins-2 at 2-at 1000m, 1100m, A$460,800, ATC Silver Slipper S., Gr.2, VRC Kensington S., L, MRC Cactus Imaging 2YO P., 3d ATC Todman S., Gr.2, 4th MVRC AJ Moir S., Gr.1. Brother to SP Fare Well. Out of SW River Dove (MRC Oakleigh P., Gr.1). Closely related to SW First Command (MRC Caulfield Sprint, Gr.2), SW Oneworld (HKJC Jockey Club Sprint, Gr.2), SW Willow Creek, etc. Sire of Mileva, Wisdom of Water, Aquagirl and of the placegetters Leeside, Stormborn, etc. His oldest progeny are 2YOs.

1st dam

BRILLIANT SNITZEL, by Snitzel. Winner at 2, 2d ATC Bowermans Office Furniture 2YO H. Three-quarter-sister to UNTAMED DIAMOND, half-sister to MADE OF DIAMONDS. This is her third foal. Her second foal is a 2YO. Dam of one foal to race-

Intense Focus (g. by Mossman). Winner at 1400m in 2018-19, 2d ATC Australian Turf Club H.

2nd dam

Heart of Diamonds, by New Regent. 2 wins at 1600m, 1800m, SAJC Proud Australian Holidays H., Bundy Rum H., 2d SAJC Adelaide Guineas, Gr.3, Prospective Foal Insurance H., Leilani H., Sunsmart H., 3d SAJC Alberto V05 H., Turners Meats H. Dam of 10 foals, 8 to race, all winners, inc:-

MADE OF DIAMONDS (Made of Gold). 4 wins-2 at 2-from 1000m to 1600m, A$131,630, SAJC Be Discreet S., L, Morphettville Guineas, L, Allan Scott Park Morphettville H., Morphettville Junction 2YO H., 2d SAJC Skycity Adelaide 2YO P., MRC Shoobra 2YO H., SAJC Anzac Day at Victoria Park 2YO H., 3d SAJC Penny Edition S., L, 4th SAJC Redelva S., L, Adelaide Guineas, L. Dam of-

UNTAMED DIAMOND (Snitzel). 7 wins-1 at 2-to 1200m, NZ$98,375, A$196,430, Waikato RC Sprint H., L, WRC Going South 3YO S., ATC IGA Liquor H., Toyota Material Handling H., Theraces H., ARC Withers & Co H., 2d BRC Bright Shadow H., L, ARC West Brook Wines Waimauku H., Celebrating Durham Town 2YO S., ATC Hyland Race Colours H., Schweppes H., Waikato RC Hinuera Lodge H., 3d ATC Harrys Parramatta H., 4th ARC Soliloquy S., L.

Radical Impact. 8 wins at 1200m, 1300m, A$290,680, ATC Go Electrical H., 2d ATC Hyland Race Colours H.-3 times, Schweppes H., McGrath Estate Agents H., Winter Racing H., McGrath Estate Agents NSW H., 3d ATC Hungry Jacks H., Clubsnsw H., Evening Star H., TAB H., Schweppes H.-twice, Wyong RC Provincial Championship Qualifier.

Hot Diamond. 2 wins-1 at 2-at 1000m, 1200m, A$76,750, SAJC Christmas Twilight H., Clean SA H., 2d SAJC Schweppes Tonic H., Reliance Tailem Bend 2YO H., Steve Day's 50th H., Miss Vicki & Muse Boutique H., 3d SAJC Bridges Financial Services H., Bennie Conway H., Gliderol Garage Doors H., Windsor Estate Wines H., Adelaide Cup Day H. Dam of-

Gunnar. Winner at 1200m in 2019-20, HKJC Jedburgh H., 2d HKJC Kennedy H., New Street H., Faculties of Arts & Science H., Sham Chung H.

Made to Fly. Winner at 1900m, 3d TRC Seize the Day Scholarship H.

Ask Me How I Know. 4 wins from 1200m to 1600m, A$116,500, SAJC Ubet Adelaide Cup Raceday H., Exelsuper H., 2d SAJC Ubet Adelaide Cup Raceday H., 3d SAJC Ubet 3YO H.

Scarpeleeno. 3 wins from 1500m to 2600m, SAJC William Buick Accountants H., 2d SAJC Bobby Musker H.

Brilliant Snitzel. Winner. See above.

Don's in Charge. Winner at 1000m, 2d SAJC CFMEU Ark Tribe 2YO H., SA Unions P.

Wahlyour. 3 wins at 1200m, 1400m in Aust.

Donna Cecilia. Winner at 1200m in Aust.

Miss Malurus. Winner at 1600m in Aust.

3rd dam

MONEY GOLD, by Francis Bacon. 3 wins at 1200m, 1400m, QTC Stewarts Hotel H., 2d BATC Rosie Heir H., 3d BATC Muliple Sclerosis H. Half-sister to PRINCE CALL. Dam of 9 foals, all raced, 7 winners, inc:-

Heart of Diamonds (New Regent). 2 wins. See above.

Angel Love. 4 wins from 1000m to 1600m, MVRC Loyalty Card H. Producer.

Heart Reigns. 4 wins-1 at 2-to 1250m, SAJC 2YO H., 2d SAJC WH Wylie Memorial H., 3d SAJC Stillwell Ford H., Vic Flowers of Hyde Park H., Holden Barina H., 4th SAJC HC Nitschke S., L.

Citidollar. 3 wins at 1000m, 1300m, SAJC Women in Racing H., Gordon Roberts Memorial H. Producer.

Regal Zodiac. Winner at 1200m, WATC Budget Corp-Rate Sprint H., 2d WATC Carbine Quality H.

4th dam

BONNE FELICE, by Makarpura. Unraced. Three-quarter-sister to TRUMP CALL, half-sister to ALDWYCH, Snooksan Pie. Dam of 9 foals, 6 to race, 4 winners, inc:-

PRINCE CALL (Aurum). 12 wins from 1500m to 2000m, SAJC City of Adelaide H., L, Sanctus H., SGIC H., Embassy Welter H.