Incentives:
Owners: J M Maclean, Mrs A J Maclean, D J M Maclean, Ms R C Lederman, J E Cooper, P Di Pietrantonio, J Gibson, S E C Duke, B C Dixon, G G B Macdonald, Bearman Racing, Oz Racing Success, Peake Racing, Ms J Crewes, K S C No 2, K S C Racing & Mrs M A Blackburn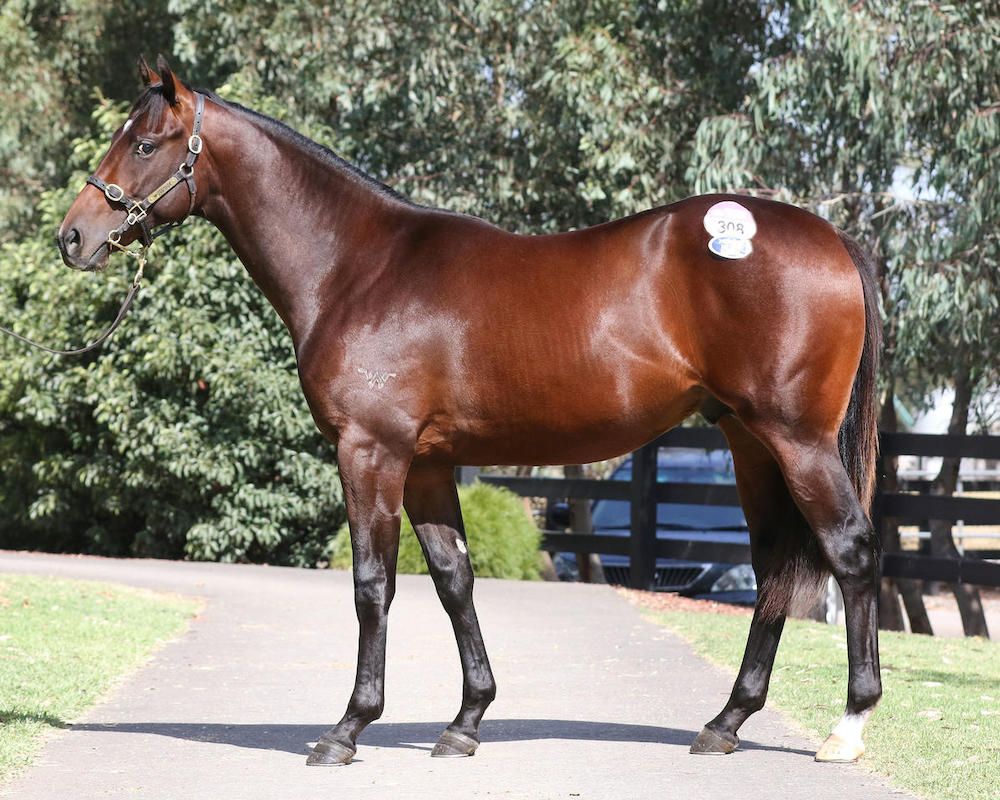 A colt by sprinting star Nicconi out of a sprinting producing mare, this colt has speed written all over him.
On the track, Nicconni amassed over $1 million in prizemoney, winning as a 2, 3 and 4 year old. A dual Group One winner he won the Lightning Stakes at Flemington and the Group One AJC Galaxy at Randwick. From his 17 starts, he finished in the top 3 ten times. David Hayes said "Nicconni is the fastest colt to have come out of Lindsay Park, the best sprinter I've ever trained." His progeny on the track include the blistering fast Naturestrip, Faatinah and Sirconni to name a few.. all Black Type winners and all fast.
Out of a daughter of Mossman, Merridance, she is a three quarter sister to Staging. Staging is the dam to other sprinting stars on the track including Duporth, Excites and Tickets. Merridance has had four foals to race with two winners, both sprinting winners.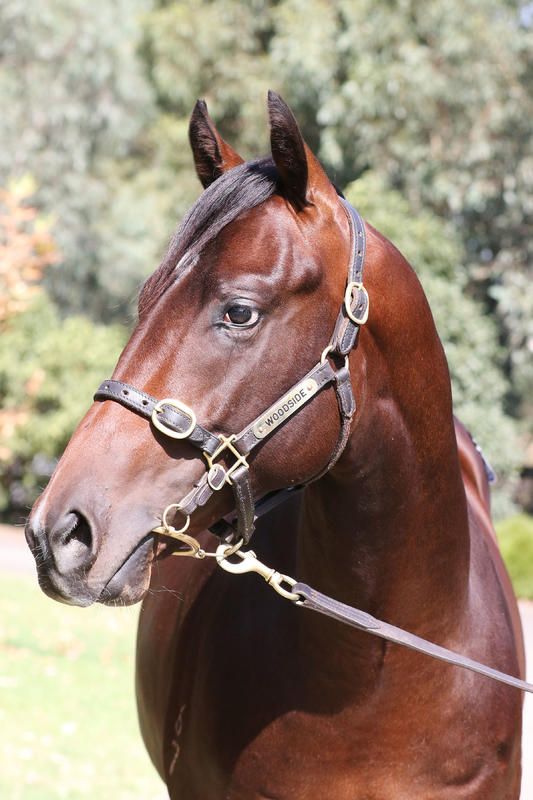 This colt was born and raised at Woodside Park Stud farm in Victoria.
This colt was purchased at the Inglis Melbourne Premier Sale for $120,000. He has been broken in, spelled, pre trained and is currently in our Caulfield stable. He will train at Caulfield until mid August.
Ownership opportunities include purchase price and GST, all vet checks, transport from sale, breaking in expenses, agistment, pre training, Inglis Race Series, 12 months mortality insurance, and nominations for the 2020 Golden Slipper and Blue Diamond.
For further information feel free to call Shona Drechsler on 0408 427 414 or Mick Price on 03 9572 0333.
BAY COLT (AUS)

Foaled 25th August 2017

---

| | | | |
| --- | --- | --- | --- |
| Sire | Bianconi | Danzig | Northern Dancer |
| NICCONI (AUS) | | Fall Aspen | Pretense |
| 2005 | Nicola Lass | Scenic | Sadler's Wells |
| | | Dubai Lass | Bletchingly |
| Dam | Mossman | Success Express | Hold Your Peace |
| MERRIDANCE (AUS) | | Lichen Lady | Twig Moss |
| 2003 | Cinerama | Best Western | Bletchingly |
| | | Bold Bridget | Bold Flip |

---

NICCONI (AUS) (Bay 2005-Stud 2010). 6 wins-1 at 2, VRC Lightning S., Gr.1. Sire of 377 rnrs, 277 wnrs, 17 SW, inc. Nature Strip (MVRC Ian McEwen S., Gr.2), Faatinah, Sircconi, Chill Party, Nicoscene, Time Awaits, Concealer, Niccanova, Tony Nicconi, Hear the Chant, State Solicitor, Caipirinha, It's Been a Battle, Ayers Rock, Quatronic, Exclusive Lass, Loved Up, SP Lankan Star, Akkadian, Mandylion, Shokora, Fickle Folly, Bolero King, Nieta, etc.

1st dam

MERRIDANCE, by Mossman. Raced twice. Three-quarter-sister to STAGING (dam of DUPORTH, EXCITES, TICKETS), DASHING IMAGE, half-sister to Special Effects. This is her seventh foal. Dam of four foals to race, two winners, inc:-

Merrimen (g. by Sebring). 3 wins at 1300m, 1400m in 2017-18, MRC Dean Cyprian Tribute P.

Boomsday (g. by Domesday). Winner at 1150m in 2017-18 in Aust.

Kazatsky (g. by Flying Spur). Placed at 3 in Aust.

2nd dam

CINERAMA, by Best Western. 2 wins at 900m, 2d BATC Hayleys Hope H. Sister to Bridget's Daughter (dam of MILLENNIUM DIAMOND), half-sister to RIVER DON. Dam of 13 named foals, 11 to race, 6 winners, inc:-

STAGING (Success Express). 10 wins-4 at 2-from 1000m to 1600m, A$1,186,310, AJC Light Fingers S., Gr.2, Emancipation S., Gr.2, Surround S., Gr.2, BTC Carlton Cup, Gr.2, Coca-Cola Classic, Gr.3, Courier-Mail Classic S., Gr.3, AJC Breeders' Classic, L, BTC Golden S., L, QBBS Breeders 2YO Classic, 2d QTC Sires' Produce S., Gr.1, BTC Doomben Ten Thousand S., Gr.1, AJC Shorts H., Gr.3, Qld Tatt's RC Winter S., Gr.3, 3d AJC Chipping Norton S., Gr.1, QTC Stradbroke H., Gr.1, STC Queen of the Turf S., Gr.2. Dam of-

DUPORTH (Red Ransom). Joint top of 2008-09 Australasian 3YO Classification (sprint). 3 wins to 1400m, A$1,147,875, BTC Cup, Gr.1, STC Golden Rose S., Gr.2, AJC San Domenico S., Gr.3, 3d AJC Up & Coming S., Gr.3, 4th MRC Caulfield Guineas, Gr.1, VRC Gilgai S., Gr.2, AJC Royal Sovereign S., Gr.2, STC Pago Pago S., Gr.2. Sire.

EXCITES (Danewin). Winner at 2, A$528,050, AJC Sires' Produce S., Gr.1, 2d MRC Caulfield Guineas, Gr.1, AJC TL Baillieu H., L, 3d MVRC AAMI Vase, Gr.2, VRC Poseidon S., L, 4th STC Premiere S., Gr.2. Sire.

TICKETS (Redoute's Choice). 4 wins-2 at 2-to 1500m, A$579,100, STC Pago Pago S., Gr.2, Phar Lap S., Gr.2, VRC Poseidon S., L, AJC Canonbury S., L, 2d AJC Sires Produce S., Gr.1, Champagne S., Gr.1, 4th VRC Coolmore Stud S., Gr.1, AJC Skyline S., Gr.3. Sire.

Succeeding. 3 wins at 1400m, 1600m, A$111,700, BTC Terry Young The Good Guys H., Qld Tatt's RC Hardy Brothers Jewellers H., QTC Cougar Bourbon H., 2d QTC XXXX Gold P., JM Gray-Buchanan H., STC De Bortoli Wines 2YO H., 3d BTC Finance Solutions Doomben Bracelet P. Dam of-

DELAGO DELUXE (Encosta de Lago). Champion 2YO Colt in South Africa in 2010-11. 7 wins-4 at 2-to 1200m, R1,498,525, Scottsville Gold Medallion S., Gr.1, Golden Horse Casino Sprint, Gr.1, Turffontein South African Nursery P., Gr.2, Protea S., Gr.3, Kenilworth Need for Speed Sprint, Clairwood UK Soccer 4 S., 2d Clairwood Mercury Sprint, Gr.1, 3d Kenilworth Merchants S., Gr.2, Cape Classic, Gr.3, Clairwood Powertrans H. Sire.

DASHING IMAGE (Success Express). 8 wins-1 at 2-to 1400m, A$244,600, GCTC Goldmarket H., L, QTC Bank of Queensland Cup, Qld Tatt's RC Mitavite H., BTC Treasury Casino H., Conrad International Hotel H., Gunsynd Gardens 2YO H., QTC Dorf Taps H., 2d QTC Sir Edward Williams H., L, GCTC AAMI Cup, L, 3d Qld Tatt's RC Tattersall's Mile, L.

Special Effects (Salieri). 4 wins to 1400m, A$93,440, Qld Tatt's RC LS Holdway H., QTC Bluestar Office H., STC Hills District H., 2d GCTC Goldmarket H., L, AJC Liverpool Catholic H., BTC Campbells H., Ipswich TC National Mutual H., 3d BTC Ecoply H., AJC River Seine H. Sire.

Matinee. 2 wins at 2, BTC Theresa Fitzgerald's Birthday 2YO H., 2d QTC Killawarra Dusk 2YO H. Dam of-

Tiyatro. 2 wins at 1300m, 1350m, BRC Racing Retro P., 2d BRC Brc.com.au H., Racing Retro H., 3d GCTC Magic Millions 2YO Prelude, BRC Padua College P., Sky Racing P., St Vincent's Brisbane P. Dam of-

TIYATROLANI (Captain Sonador). 4 wins-2 at 2-to 1100m, A$319,625, BRC Mick Dittman P., L, Service Trades College 2YO P., Epoca Constructions H., 2d Ipswich TC TL Cooney H., 3d BRC Chief de Beers H., L, 4th BRC Vo Rogue P., Gr.3, Mode P., L.

Bardot. Raced once. Dam of-

Avenel. Unplaced. Dam of-

CALIENTE (Sequalo). 2 wins-1 at 2-at 1000m, 1200m, A$137,500, BRC Mode P., L, 2d Qld Tatt's RC Mercedes-Benz S., L, 3d BRC Robert Bax & Associates QTIS 2YO P., 4th BRC Doomben Slipper, L, Lancaster S., L.