This filly was recently purchased at the Inglis Premier Sale. She is a daughter of the ill fated sire in Hinchinbrook. He was a top class juvenile winning the Group 3 AJC Skyline Stakes and Listed Canonbury Stakes before being the first colt home when fourth to Crystal Lily in the Group 1 STC Golden Slipper and was then third in the Group 1 AJC Sires Produce Stakes. Trained on at three for Group 1 placings in the AJC All Aged Stakes, MRC Oakleigh Plate and MVRC William Reid Stakes, before being injured in the UK while preparing for Royal Ascot and retiring with earnings in excess of $590,000.
He was a three-quarter brother to leading young sire Snitzel and Group III winner Viennese by champion sire Fastnet Rock from stakes-winning sprinter Snippets' Lass.
It wasn't only on the track he excelled, in the breeding barn he was crowned leading first season sire for 2014/2015. His most successful progeny include Beat The Clock, Seabrook, Press Statement and Whispering Brook to name a few.
Out of the dam Sweven, she is a daughter of Reset, he a son of Zabeel. Only a young mare this is her second foal. There is upside to this filly with dam now having a colt by Sebring and is currently in foal to Winning Rupert. Sweven is a half sister to multiple Black Type performer Thiamandi and Gonski Girl.
This filly has been broken in, spelled and is now back in pre training as of May 11 at Adrian Park in Wangaratta.
The filly was purchased for $35,000. Ownership opportunities in the filly includes purchase price, breaking in expenses, transport from the sales, vetting (including scope, x-ray inspections and clinical exam), twelve month mortality insurance, emergency surgery cover, agistment, Inglis Race Series, photographs/video of the horse and GST.
For more information please call Shona Drechsler on 0408 427 414 or Mick Price on 0418 179 345.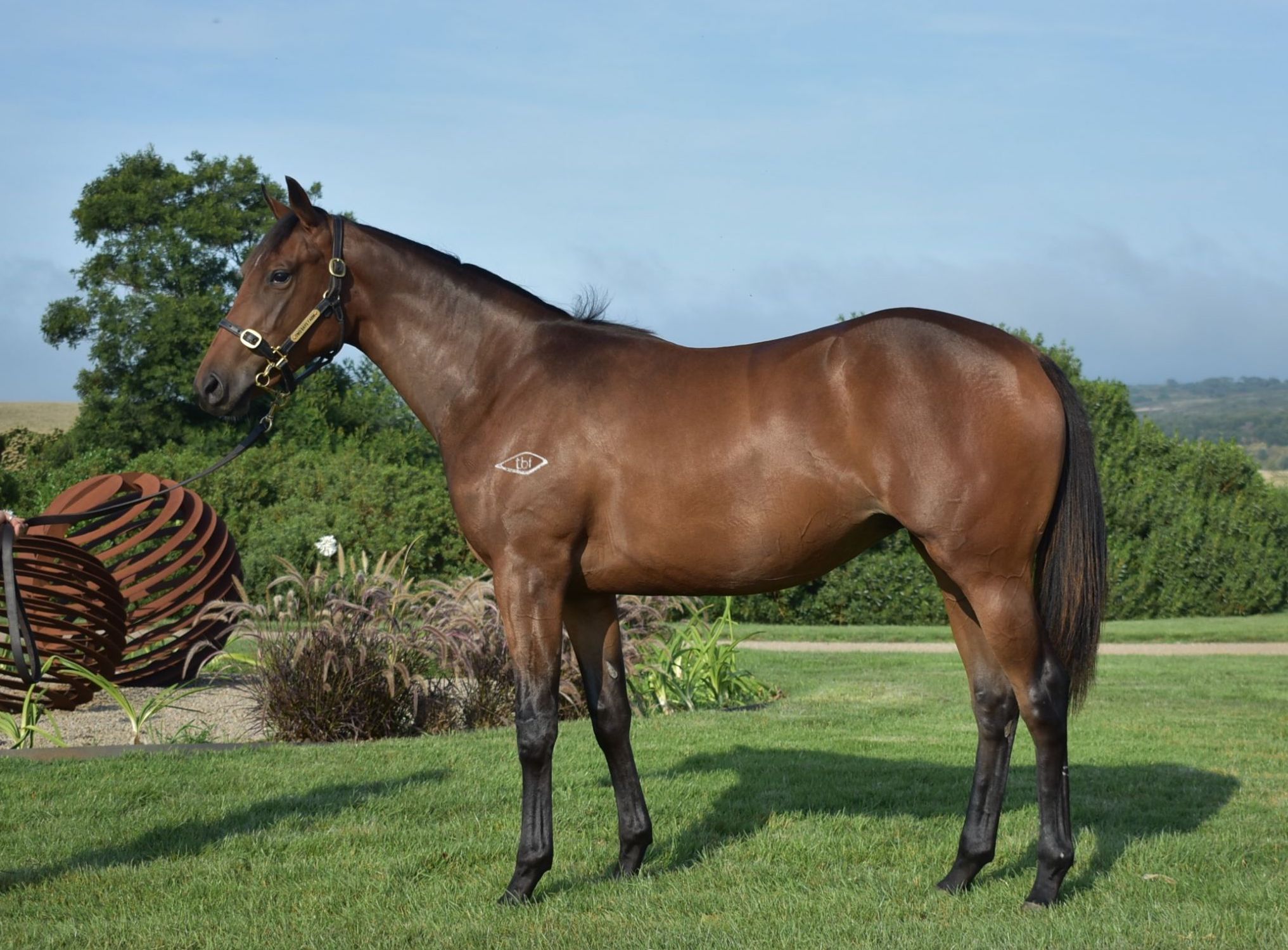 BAY FILLY (AUS)

Foaled 16th September 2018

---

| | | | |
| --- | --- | --- | --- |
| Sire | Fastnet Rock | Danehill | Danzig |
| HINCHINBROOK (AUS) | | Piccadilly Circus | Royal Academy |
| 2007 | Snippets' Lass | Snippets | Lunchtime |
| | | Snow Finch | Storm Bird |
| Dam | Reset | Zabeel | Sir Tristram |
| SWEVEN (AUS) | | Assertive Lass | Zeditave |
| 2012 | Country Class | Woodborough | Woodman |
| | | Malahide | Kings Island |

---

HINCHINBROOK (AUS) (Bay 2007-Stud 2011). 2 wins at 2, AJC Skyline S., Gr.3. Leading First Season Sire in Aust. in 2014-15. Sire of 394 rnrs, 262 wnrs, 20 SW, inc. Beat the Clock (HKJC Centenary Sprint Cup, Gr.1), Press Statement, Spright, Seabrook, Whispering Brook, Derryn, Leonardo da Hinchi, Diamond Tathagata, Salsonic, Samara Dancer, Champion's Way, Flippant, Mildred, Flying Jess, Aliferous, Unite and Conquer, East Indiaman, Improvise, etc.

1st dam

SWEVEN, by Reset. Placed at 3 in Aust. Half-sister to THIAMANDI, Gonski Girl. This is her second foal. Her first foal is a 2YO.

2nd dam

Country Class, by Woodborough. 3 wins-1 at 2-at 1000m, 1400m, ARC Friday Flash H., Graeme Thomson Antique & Estate Jewellery H., 2d Masterton RC Lowland S., Gr.3, ARC Jacobsen Headstones H., Waikato RC United Cleaning Services 3YO S., 3d ARC Guineas Trial, L, BOP RC New Zealand Bloodstock 3YO Classique, 4th Waikato RC Star Way S., L. Half-sister to Lady Cavalier. Dam of 8 named foals, 7 to race, 6 winners, inc:-

THIAMANDI (Street Boss). 6 wins-2 at 2-to 1200m, A$326,710, MRC Bletchingly S., Gr.3, Cove Hotel H., MVRC Essendon Mazda 55 Second Challenge Heat H., SAJC SAROA Horses' Birthday Lunch H., Warrnambool RC Vobis Gold Strike 2YO S., 2d SAJC Roadside Service & Solutions H., Protect Your Neck 2YO P., MRC Swettenham Stud Dash for Cash 2YO H., 3d MVRC Essendon Mazda 55 Second Challenge Heat H., 4th MRC Regal Roller S., L, SAJC Lightning S., L. Dam of-

Sancy. Winner at 2, A$80,500, in 2019-20, ATC Drinkwise 2YO P.

Gonski Girl (Gonski). Winner at 1000m, SAJC Flight Centre Twilight P., 2d SAJC Pewsey Vale S., L, Spring Gully Fulham Park 2YO P., Thomas Foods International H., Giorgio Carbone H., 3d SAJC Adelaide Galvanising H., Pewsey Vale H. Dam of-

Moski. 2 wins at 1100m, 1400m in 2018-19 in Aust.

Dolly Spartan. 2 wins at 1000m, 1200m to 2019-20, BRC Memberships P., 2d BRC Alcyone Hotel Residences H., 3d BRC Cascade H., 4 Pines Pacific Ale H., SCTC Furphy H.

Yoakam. 10 wins from 1300m to 1800m, A$117,891, 2d WATC Perth Racing Members H., 3d WATC Racingjobs.com.au H.-twice.

Leg Room. 5 wins to 1200m in Aust. Producer.

Economy. 3 wins from 1400m to 1650m in Aust. Dam of-

Gone and Got It. 9 wins to 1400m, A$106,572, to 2019-20 in Aust.

3rd dam

Malahide, by Kings Island. 5 wins from 1400m to 2000m, VRC Filberry Haberdashery H., 2d Cranbourne Cup, L, MVRC Arrowfield Wines H. Half-sister to WYCHNOR, Langtry. Dam of 11 foals, 10 to race, 6 winners, inc:-

Country Class (Woodborough). 3 wins. See above.

Lady Cavalier (Towkay). 4 wins at 1600m, 2000m, NZ$115,640, ARC First Sovereign Trust H., Waikato RC Dunstan Feeds Qualifier, BOP RC Karen Worley Bayleys H., 2d Manawatu Breeders' S., L, ARC Skycity H., DA Peake 3YO P., Waikato RC Radio Hauraki 96FM H., 3d Wairarapa Thoroughbred Breeders' S., L, ARC Winning Edge Presentations H., GL Cooksley Tankard H., Skycity Pacific H., Avondale JC WHK Gosling Chapman H., 4th Te Aroha JC New Zealand Thoroughbred Breeders' S., Gr.1, Cambridge JC Travis S., Gr.2. Dam of-

Jack's Run. 5 wins at 1200m, 1600m, NZ$99,760, Amberley RC Sonia & Garry Thompson H., Otago RC Nellie's Sports Bar Sprint H., CJC Avon City Ford H., 2d CJC Riccarton Park Function Centre H., Otago RC Balclutha Cup, Amberley RC Sonia & Garry Thompson H., Ashburton RC RD Petroleum Winter Cup Trial, 3d Otago RC ABC Business Sales Trophy, Ashburton RC Grant Hood Contracting H., Oamaru JC Glenmoa Farms Ltd Waitaki River Trophy.

She's So Cavalier. 8 wins from 1200m to 1600m, Avondale JC The Party Bus Company H., Mates Beer H., White Cliffs Timber H., Spectatorial H., Counties RC Pub Charity H., 2d Avondale JC New Zealand Bloodstock Ltd H., 3d ARC Lindauer Fraise H., Schofield Holden Crewman H., Waikato RC Responsive Maintenance H., Avondale JC Aussie Butcher Henderson H., Counties RC Pukekohe Ford Juvenile S. Dam of-

He's Cavalier (Castledale). 8 wins from 1400m to 2200m, NZ$212,812, to 2018-19, Whangarei RC Ruakaka Cup, ARC Hynds H., Waipa RC Te Awamutu Cup, Whangarei RC Christmas at the Races H., Northland Cup, 2d ARC Logistics Group H., Waikato RC Rob May Builders H., 3d Counties RC Karaka Classic H., L, ARC Baker's Son H., Waikato RC Book Your Christmas at Te Rapa H., J Swap Contractors H., Taupo Cup.

Laughing Cavalier. 7 wins from 1200m to 2200m, Avondale JC NZ All Golds Cosmopolitan H., ARC Graeme Thomson Antique & Estate Jewellery H., Bridgecorp H., 2d BOP RC Wealleans Groundspread H., Counties RC Counties Inn H., 3d ARC Autobahn Cafe H., 4th Waikato Gold Cup, Gr.2.