This colt is sired by Brazen Beau, who is a son of the hottest sire around, I Am Invincible. Brazen Beau was a champion sprinter and is fast becoming a very good stallion. Last season he was the leading second-season sire by Stakes winners with G2 three-year- olds Colada and Pretty Brazen who was a $700,000 Inglis Easter graduate. Brazen Beau won the Group One Newmarket Hcp, beating Chautauqua, Terravista and Lankan Rupee. He also won the Stallion-Making Group One Coolmore Stud Stakes beating Delectation, Eloping and Rich Enuff. From his 12 starts Brazen Beau had 5 wins and 4 seconds amassing over $1.6million in prizemoney.
This colt is out the 2yo winner Lady Migaloo who is by hugely successful speed-influence General Nediym. This make the colt a half to 2 stakes horses – Twickenham and Black Ice – who won $600,000 and $500,000 on the racetrack respectively. Night Guy is also a half-brother to this colt whom we train. Night Guy won a city- class 2yo race on debut and looked very promising before a slght setback. He is now back in full-training. This good-looking and masculine colt stands at 16hh with terrific substance and presence. He is a very well balanced athlete, which is the main thing we are after, and importantly has a very good brain. He is currently being broken in by Olympian Shane Rose who has only good things to say about the colt.
The colt was purchased for $100,000. Ownership opportunities in the colt includes purchase price, breaking in expenses, transport from the sales, vetting (including scope, x-ray inspections and clinical exam), twelve month mortality insurance, emergency surgery cover, photographs/video of the horse and GST.
For more information please call Shona Drechsler on 0408 427 414 or Mick Price on 0418 179 345.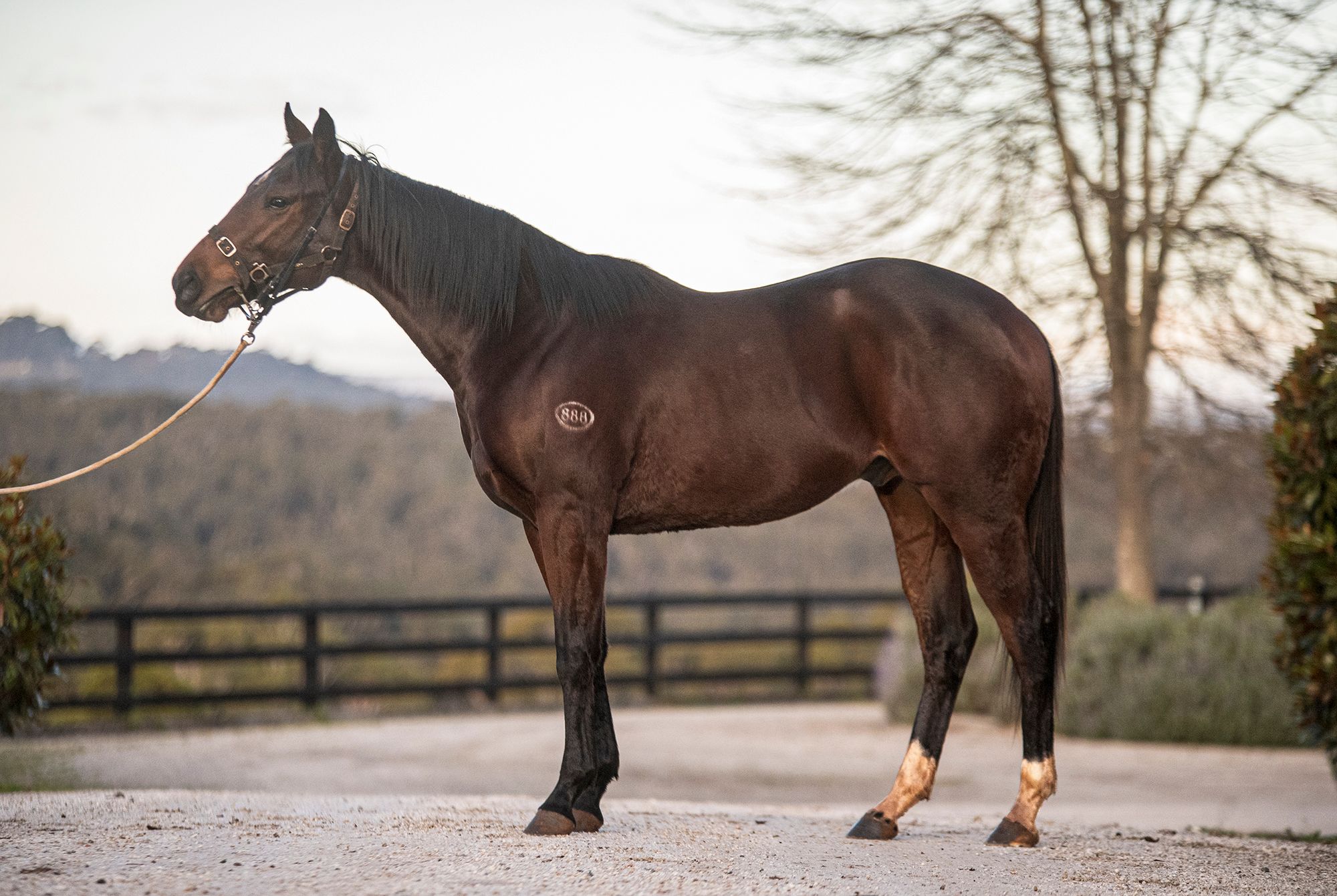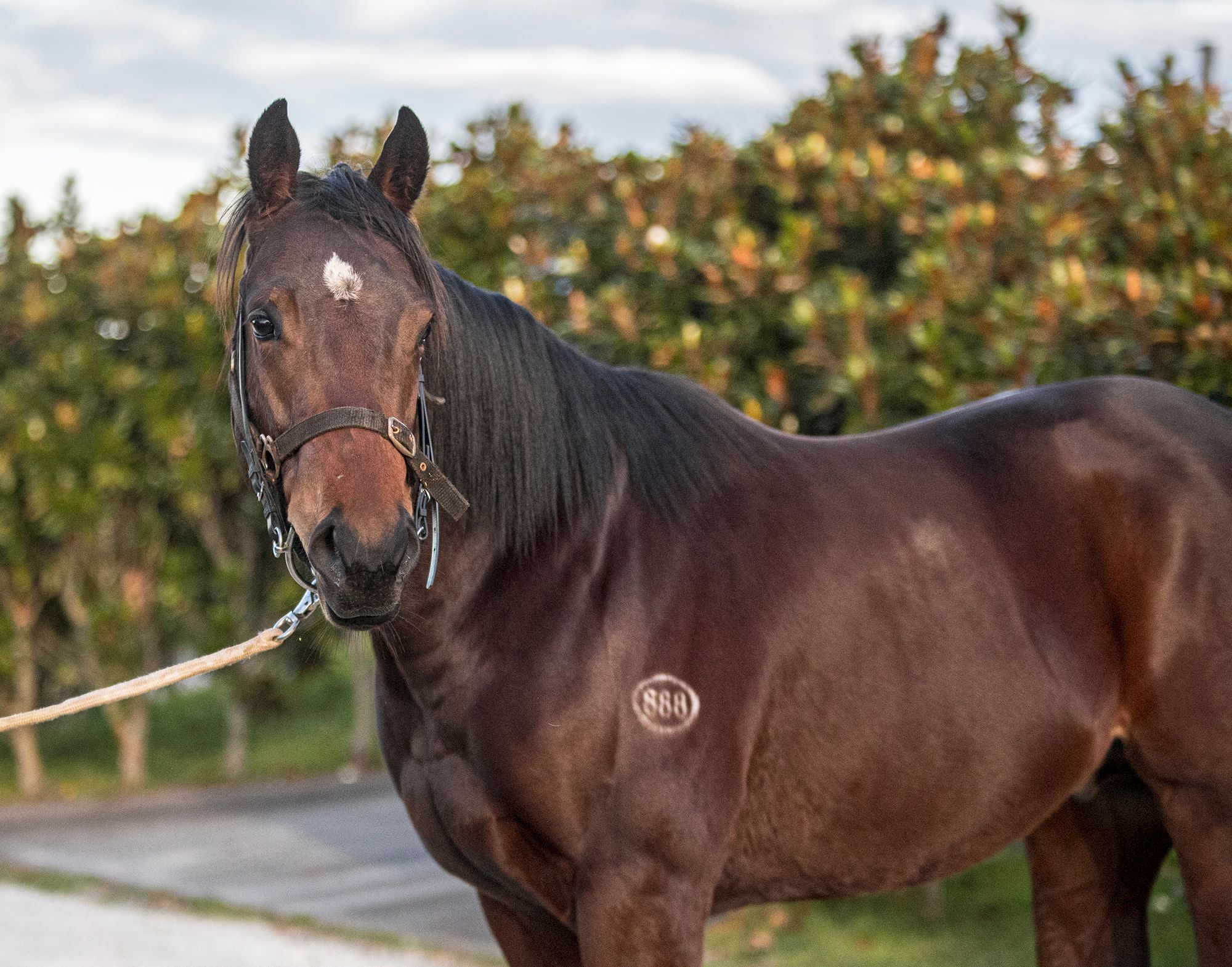 BAY COLT (AUS)

Foaled 20th August 2018

---

| | | | |
| --- | --- | --- | --- |
| Sire | I Am Invincible | Invincible Spirit | Green Desert |
| BRAZEN BEAU (AUS) | | Cannarelle | Canny Lad |
| 2011 | Sansadee | Snaadee | Danzig |
| | | Sansapa | Bletchingly |
| Dam | General Nediym | Nediym | Shareef Dancer |
| LADY MIGALOO (AUS) | | Military Belle | Without Fear |
| 2002 | Notable Lady | Kaapstad | Sir Tristram |
| | | Full of Greatness | Great Nephew |

---

BRAZEN BEAU (AUS) (Brown 2011-Stud Aust. 2015, GB 2016). 5 wins-2 at 2-to 1200m, VRC Coolmore Stud S., Gr.1. Out of SP Sansadee. Sire of 162 rnrs, 60 wnrs, inc. SW Colada - Prince of Frog (H.K.) (ATC Stan Fox S., Gr.2), Pretty Brazen, Dubai Station, Sartorial Splendor, Avengers Queen, Ideas Man, Larimer Street, Accession, SP Tassort, Conceited, Spygate, First Dawn, Arctic Ice, Dottie Dee, North Pacific and of Iconic Star, Dazzling Des, etc. His oldest progeny are 3YOs.

1st dam

LADY MIGALOO, by General Nediym. Winner at 2 in Aust. This is her tenth foal. Dam of seven foals to race, all winners-

TWICKENHAM (g. by Artie Schiller). 9 wins from 1200m to 1800m, S$646,647, Singapore TC Committee's Prize, L-twice, Racing Guide Classic, Brisbane Racing Club S., Panasonic Engineering S., Benchmark 89 H., New York S., Class 3 H., 2d Singapore TC Japan Racing Association Trophy, 3d Singapore TC Why Be S., Benchmark 89 H., Cash Luck S., Class 3 H.-twice.

Black Ice (g. by Mugharreb). 9 wins from 1200m to 1600m, S$658,411, Singapore TC Open H.-twice, Better Than Ever S., Kranji A S., Class 3 H.-3 times, Class 4 H., 2d Singapore TC Polytrack Mile Championship, L, New Year Cup, L, Yew Tee Classic S., Jolie's Shinju H., Mark Ewe S., 3d Singapore TC Three Rings Trophy, L, Punters' Way Anniversary Cup, Hong Bao H., 4th Singapore TC Marsiling Classic S., L.

Newlands (g. by Mugharreb). 5 wins from 1400m to 1800m, €1,374, S$313,143, 41,288Dhs, Singapore TC Better Than Ever S., Hello San Francisco S., Super Easy S., Class 3 H., Class 4 H., 2d Singapore TC Benchmark 67 H., Class 4 H., 3d Singapore TC Always Certain S., 4th Singapore Gold Cup, L.

River House (g. by Cape Blanco). 2 wins at 1000m in 2018-19, MRC Clanbrooke Racing H.

Night Guy (g. by Lonhro). Winner at 2 in 2018-19, MRC (Mornington) Steller P., 3d MRC Tristan Parisienne H.

River Drift (f. by Myboycharlie). Winner at 1200m in Aust.

Pink Ice (f. by Mugharreb). Winner at 1450m in Aust. Dam of-

War Baron. Winner at 1800m in 2019-20, 3d ATC TAB Rewards 2YO P.

Shukriya. 7 wins from 1200m to 1600m in Philippines.

2nd dam

NOTABLE LADY, by Kaapstad. 3 wins to 1550m, STC AJ Parkes Legacy H., Proud Miss H., 2d STC Model Farms H., Wests Ashfield H. Half-sister to Planet Hollywood. Dam of 5 named foals, 3 to race, 2 winners, inc:-

Joppick. 7 wins from 1300m to 1650m in Aust.

Lady Migaloo. Winner. See above.

3rd dam

FULL OF GREATNESS, by Great Nephew. Unraced. Half-sister to WHAT A JOY. Dam of 12 named foals, 11 to race, 4 winners, inc:-

Planet Hollywood (Star Way). 13 wins from 1600m to 5500m, NZ$400, A$347,920, AJC Richard Jones H., Scotts Lawn Builder P., STC AWA Gaming & Wagering H., Oakbank RC Great Eastern S/chase, Warrnambool RC Grand Annual S/chase, 2d AJC Beau Zam P.H., BTC QBBS Bonus Sales H., 3d Wyong Cup, L, AJC Grantham H., Straight Draw H., Chester H., STC Hibiscus H., Fort Denison H., 4th STC Lord Mayor's Cup, L.

Mr Sulu. 5 wins from 1600m to 3200m, A$93,725, VRC Delta Welter H., Hiraji H., 2d VRC Sobar H., 3d VRC Crown Club Welter H., VATC Chelsea Welter H., 4th VRC Duke of Norfolk S., L.

Notable Lady. 3 wins. See above.

Evans Advantage. 3 wins at 1600m, 3200m, A$84,000, 3d MVRC Functions & Events H., VATC Grand Cidium H.

4th dam

JOYFULLY, by Dilettante. Winner at 1¼m in Ireland. Half-sister to FAIR AND SQUARE, Bold Strike (dam of BARBIAN). Dam of 11 foals, 9 to race, 7 winners, inc:-

WHAT A JOY (Exbury). 5 wins from 2400m to 3200m, Longchamp Prix de Lutece, Gr.3, Auteuil Grande Course des 4 Ans Hurdle, L, 2d Longchamp Grand Prix de Paris, Gr.1, 3d Auteuil Prix de Longchamp Hurdle, L. Sire.

Shabib. 5 wins from 1m to 1¼m in GB and U.S.A, Newbury Courage Bicentenary H.

What a Joke. 4 wins at 2000m, Evry Prix de Tarbes.

5th dam

TENDER TOUCH, by Javelot. Unraced. Sister to Divine Thought (dam of GREAT IDEA, INDE PULSE), half-sister to ISKEREEN, DIVINE GIFT, Hunter's Gift, Lucky Maid (dam of ABBEYDALE). Dam of 8 foals, 7 to race, all winners, inc:-

FAIR AND SQUARE (Roi Dagobert). 10 wins from 2000m to 2700m, Grand Prix de Clairefontaine, L.

Bold Strike. 3 wins-1 at 2-at 1600m, 1700m in France. Dam of-

BARBIAN (Petorius). 7 wins-2 at 2-from 1200m to 1600m, Rome Premio Torricola, L, Turin Premio Vinov Golf, 2d Rome Premio Carlo Chiesa, L, 3d Turin Premio Royal Mares, Gr.3. Producer.